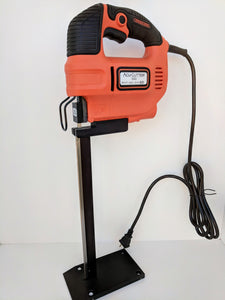 DUAL BLADES - RECIPROCATING
Investment in a quality Acu-Cutter foam saw will improve your efficiency
and showcase your professional skills.
7 lb - Lightweight and easy to use

 Flexible blade can easily handle sharp corners

Detachable low profile Base
Delrin glide rollers for a smooth cutting surface

Saw comes fully assembled "ready to use out of the box". 

Customers love the versatility and reasonable pricing.
Reviews